Newsletter > Letter n°7
| | | | | | | | |
| --- | --- | --- | --- | --- | --- | --- | --- |
| | | 9th EDITION (2013) | | June 10/12th, 2013 | | | |

FINAL PROGRAMME NOW AVAILABLE


This final programme list all selected speakers, wheter invited or selected by a sceintific committee after abstract submission.
You can also access NBE interactive program on our Website >>>

HOW TO REGISTER


NBE registration form is granted by CNRS Midi-Pyrénées through "AZUR Colloque" software. To register you need to follow these steps:
If you are a student: send a valid proof of your studentship at nanobioeurope2013@itav-recherche.fr (and not, as mentionned before, nanobioeurope@itav-recherche.fr !!)
After checking your information, the organizing comittee validate your registration (once a day), you will then receive an information email that include your invoice,
Once you receive this email, you can then procede to the final payment byCredit card (Mastercard not allowed) or bank transfer.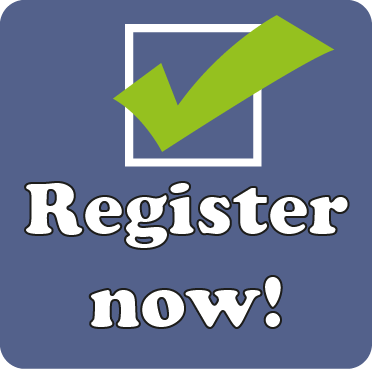 N.B.: For payment by bank transfer, when arriving on this webpage, you can edit an invoice including bank details and which need to be paid by bank transfer. In the later case, please make sure your "NAME" and the name of the conference "NBE2013" are given in the additional information of the bank transfer.

POSTER SESSION



If you have been qualified for a poster, please note than you can print your poster up to A0 format (1200mm height, 800mm widht). Organisation committee will lend you some quick release system.
Poster session is planned on Monday, 10th of June from 17:40 to 19:30. Installation assistance will be available only on Monday morning.

NANOSIGHT

NanoSight's "Nanoparticle Tracking Analysis" (NTA) detects and visualizes populations of nanoparticles in liquids down to 10 nm, dependent on material, and measures the size of each particle from direct observations of diffusion. Additionally, NanoSight measures concentration and a fluorescence mode differentiates suitably-labelled particles within complex background suspensions. Zeta potential measurements are similarly particle-specific. It is this particle-by-particle methodology that takes NTA beyond traditional light scattering and other ensemble techniques in providing high-resolution particle size distributions and validates data with information-rich video files of the particles moving under Brownian motion.
This simultaneous multiparameter characterization matches the demands of complex biological systems, hence its wide application in development of drug delivery systems, of viral vaccines, and in nanotoxicology. This real-time data gives insight into the kinetics of protein aggregation and other time-dependent phenomena in a qualitative and quantitative manner. NanoSight has a growing role in biodiagnostics, being proven in detection and speciation of nanovesicles (exosomes) and microvesicles.
NanoSight has installed over 550 systems worldwide and its technology is validated by 600+ third party papers citing NanoSight results and by the ASTM Standard E2834, consolidating NanoSight's leadership position in nanoparticle characterization.


NBE 2013 THANKS TO...
Our institutionnal Partners
And with the collaboration of...
| | | |
| --- | --- | --- |
| | | |
| | < | |
| | | |
| | | |
| | | |